As with every element of our manufacturing process, only the finest quality of products are used throughout our process. Finishing coatings do not only give a fantastic finish, but more importantly play a vital role in prolonging the lifespan of our products.
Teknos paint, who many may not have heard of, are currently renowned for industrial coatings internationally in many different industries. Teknos has large network of users in over 45 countries worldwide.
To ensure that our products are protected to the highest levels they can be when they leave our workshop, we follow the Teknos coating system guidelines entirely.
As the majority of our work is external joinery, we apply a base, mid and top coat using Teknos microporous paint. This paint is a water based product which uses a resin system, which when the paint has dried, produces a flexible, breathable and protective coating. The flexibility of the paint allows the timber to move naturally through the change in seasons whilst minimising the issue of cracking and peeling.
Teknos testing suggests that the microporous coating can last up to 10 years depending on the environment, exposure to the elements and maintenance procedures. For example, if a front door was fitted inside of an open porch, sheltered from direct rain and sun, the lifespan of the paint would increase compared to a south west facing door without a porch exposing it to direct rain and sunlight.
Despite what is suggested from tests and findings, we strongly recommend that all exterior products are cleaned and protected twice a year. There is a two part Teknos maintenance kit which is available to order through ourselves for £30.00.
The two part kit both cleans and protect the painted or stained finish. Part one consists of a cleaning solution formulated to remove deposits that collect on the paint over time such as dirt, dust, bird droppings, traffic pollution, and sap which all can lead to a slow breakdown of the paints protective surface.
Once the paint has been wiped down with the cleaning solution and any excess solution has been washed off with warm water, the protective coating can be applied throughout all areas of the painted surface, either by brush or cloth. The protective coating adds a thin layer of protection and applies a renewed level of sheen to areas which have become dull from exposure to the elements.
It is imperative that you maintain your products in order to prolong their lifespan. We advise that twice a year, you check your product over for damage such as dents, cuts and splits in the paint surface. Without the product having consistent and full sealed paint protection, the natural wood below is exposed to water ingress and can lead to swelling and early stages of rot.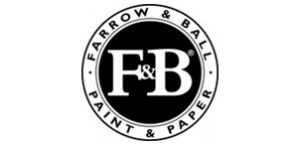 Please note: the above applies to all timber species apart from Accoya. Accoya has natural elements which helps protect it from water ingress and rot. We do still recommend to maintain Accoya products in order to prolong the lifespan of the paint or stain coating.
Teknos have the technology to match any colour of your choice, from any supplier, using their colour laboratory. Be it a painted finish or stain that your design requires, Teknos provides the flexibility for you to choose your specific colour, applied within Teknos paint technology.
Our most popular colour choices for customers, are inspired from the Farrow and Ball colour chart, found below: